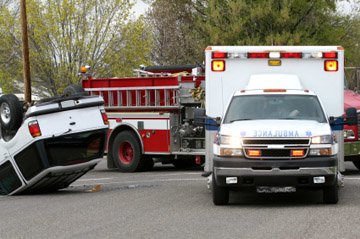 If you've been injured in any type of accident, please call us for your Free Phone Consultation with an attorney. We handle all types of cases involving personal injuries, including:

Auto, Truck and Train Accidents
Medical Malpractice
Failure to Diagnose Cancer
Birth Injuries to Children
Death Cases
Defective or Dangerous Products
Pharmacy Malpractice
Injuries Due to Unsafe Premises
Injuries from Firearms
All Types of Injury and Negligence Claims
Criminal Assaults and Rapes Due to Inadequate Security
Insurance Disputes (Claims involving denial of benefits, such as under Automobile, Life Insurance, Fire, Homeowners, and Business policies)

Our fee is "CONTINGENT" – it's a percentage of the money we collect, payable only when your case is successfully concluded. We advance (interest free) all costs necessary to prove how the accident happened and to maximize the value of your case.

WE GET RESULTS OR YOU OWE US NOTHING!

When we handle your injury case, we handle your auto damage claim for FREE, and we'll help you get a good deal on a rental car. • Advice can mean THOUSANDS to you:

There are three crucial reasons why you should see a doctor immediately! (We help you find one!) AVOID doctors suggested by the adjuster.
Don't give a statement to anyone – it's evidence and can be used against you!
Don't sign anything without our advice – it could be a release (which ENDS your right to collect in the future even if your injury is more serious than you realize) an authorization (which allows them to get all your confidential records, even the ones that have nothing to do with the accident!)
Call us even if you have a "minor" injury – it could be more serious than you realize.
Don't accept a settlement until you get a FREE second opinion from us over the phone.
Never hire a lawyer referred by a stranger.
No Police Report? No Insurance? No License? Inaccurate or Disputed Police Report? Cited? These problems DON'T mean your injury case is worthless, but make it crucial that you call us immediately!
Don't Delay. It could cost you $.
Call Today & Set Up Your Consultation (727) 787-0000